The experts are telling us what to do to keep ourselves heathy and safe when dealing with this new virus. Thins like washing our hands more, using hand sanitizer, covering those coughs and sneezes, fist bumping instead of hand shaking, and beginning to stock up on things we will need should a quarantine be necessary. We here at Parents, Teachers and Advocates have some suggestions regarding keeping the kiddos happy should a two-week stay at home be necessary. This is just another thing to do in order to make a quarantine something that will later bring back fun memories and times when your family got time together to build relationships. Plan to make it fun.
1.
Recipe Kits-
put together kits of your kid's favorite meals from scratch. Make chicken nuggets from scratch. What are their favorite cookies? When you net in the ki5chen with your kids you make more than food you make memories. Take pictures.
2.
Boardgames
-buy some boardgames. Monopoly, Life, and Cashflow, are all games it takes hours to play. This is a great way to spend and afternoon.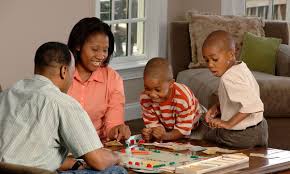 3.
Audible-
Download some of your favorite children's novel to listen to as a family. Pop some popcorn, get some drinks, get cozy and listen.
4.
Watch the Movie
-download the movie version of the book to watch.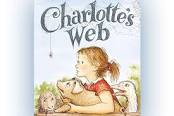 5.
Expand Learning-
Plan to watch some On Demand Shows regarding things your kids are studying in school. The History Channel, Discovery Channel, and many others have fascination documentary about a variety of topics.
6.
Quiet time-
Get set for quiet time get new: coloring books, graphic novels, prepaid cards so they can download new games, music, and books, art supplies, Lego kits, puzzles, and other things that involve kids working with their minds and hands to help them think and create.
7.
Backyard Fun-
Fresh air and sunshine are important. Your kids need about of hour outside each day. Plan some outdoor activities. If you are living in a cold climate it may be to play tag or run around looking for things to make nature collages. If you live in warmer climates things like cricket, lawn bowling, chalk drawing on the patio, tossing the football, baseball, getting up a game of soccer or even practicing. Whatever, your kids like to do outdoors.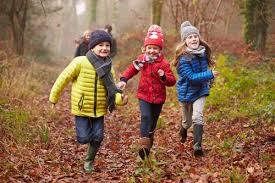 8.
Scrapbooking-
Get a bunch of scrapbooking supplies. Pages, stamps, makers, stickers, letters, etc.
Take pictures of all the above and print them. Then, create our Quarantine scrapbook. It can be something kids can use to help tell the story of this monumental event.
Parents we at PT&A hope this list helps you to think about the things to help you prp for the kids in case of quarantine. Please share any other suggestions you may have in our comment section.